Date: 24 Jan 2015 (Sat)
Time: 10:00am to 12:00 noon
Venue: Courtyard, 6/F, Ambulatory Care Block (ACB), Tseung Kwan O Hospital, No. 2 Po Ning Lane, Hang Hau, Tseung Kwan O.
For details, please refer to the attached poster and application form.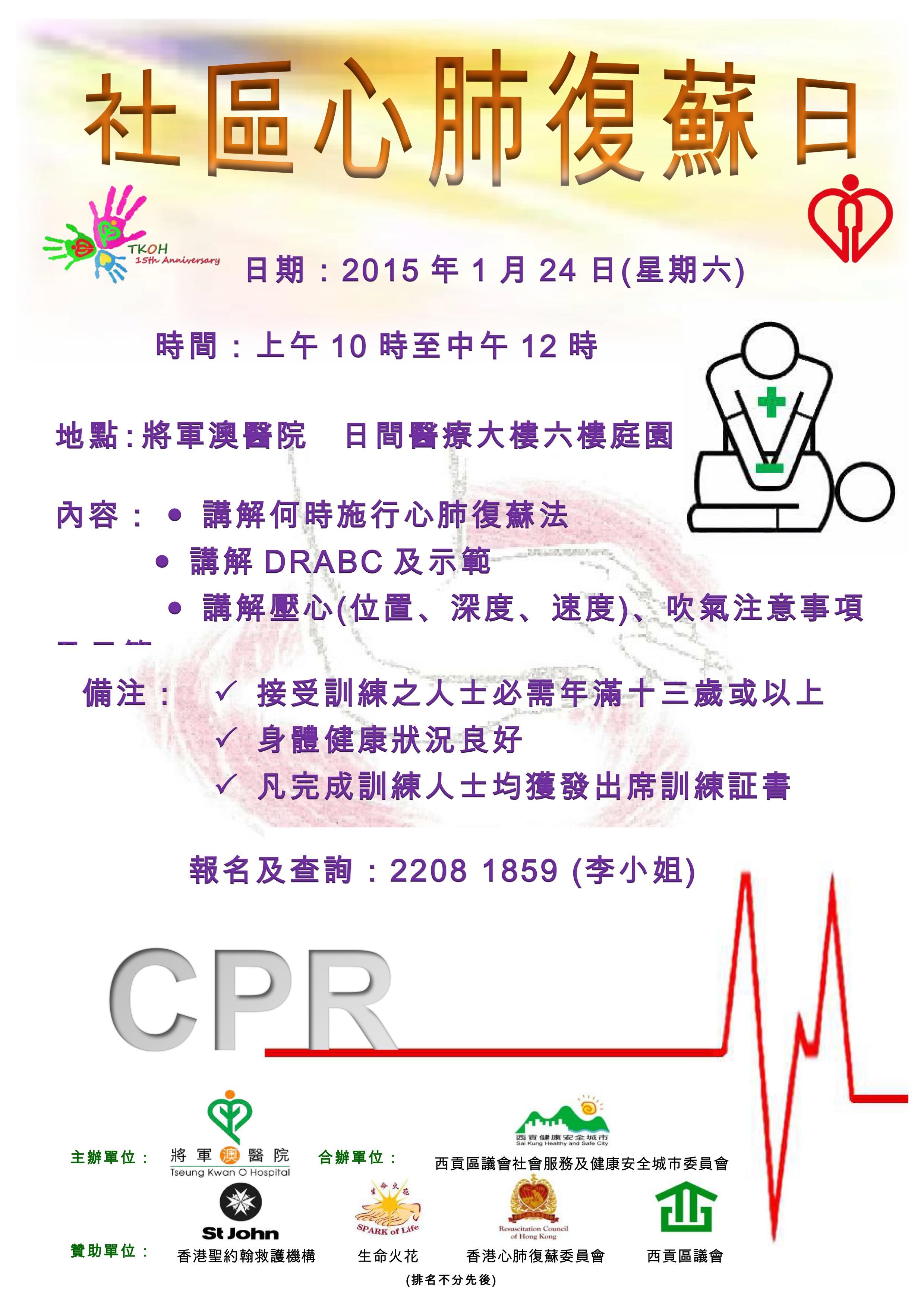 Application form

​RCHK is one of the supporting organizations and members of your institute are welcome to join. Should you have any further queries, please feel free to contact Miss Lee via e-mail at leekff@ha.org.hk or telephone at 2208 1859, thank you.